5 Lessons I've Learned Since Becoming Jay L Harris
Ten years ago, I set out on an amazing journey of authorship. I released my first book, Unlikely Love, in October 2009. With no clue on how to promote my book, I took off hoping to become the next Terry McMillian. Unbeknownst to me, fear and anxiety overcame me, keeping me from verbally calling myself an author for six years. Yes, my tribe was proud of me, but I was scared as shit. Once the realization of their expectations of me hit me, I panicked. The more people praise me, the more I crept out of the spotlight. I didn't want the light to shine too brightly on me. Little did I know it wasn't the light shining bright on me, but my internal light breaking through the barriers I created for myself. The simple act to self-publish my book put me on my true life path.
Before becoming an author, My life goal was to become a wife and mother. I wanted to be those things because of my two heroes, my mom, and grandmother. A single mother, my mom made motherhood look easy. She showed up to every game and made herself available to my brother and me. She even opened her heart to all of our friends. My grandmother, the Matriarch of the family, became the epitome of the Proverbs 31 Woman. My grandfather respected her for helping make his name great in their community. My goal in life was to be just like them. A good wife and mother who loved her family and made her husband's name great in the community.
Jay, how did you go from wanting to be a good wife & mom to writing a book?
One word...Heartbreak!
I wrote my book out of heartbreak. I once dated a guy who wanted to marry me, but something deep inside of me started to stir up. The feeling that marriage was not the road I should take well at least not at that particular moment. All of a sudden, these desires for books, television shows, and movies began to swirl in my head. I knew deep down that if I got married to that particular person, I wouldn't achieve those dreams. I would live a life unfulfilled. When the talks of marriage began to pop up more and more, I did something that broke both of our hearts. I let him go. Then…I wanted him back, and we went through this vicious cycle for years. One day, I realized the only way to stop the cycle was for me to let go of the regret of listening to my inner thoughts, which leads to my first lesson.


1. Trust your gut!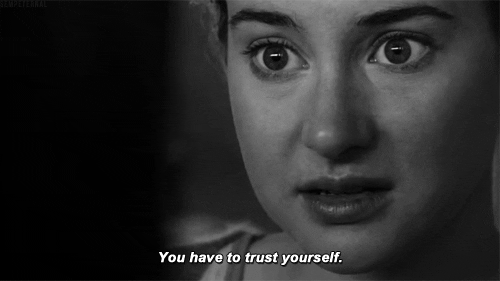 At the time, I didn't know my higher conscience was screaming at me not to get married. My spirit knew something that I didn't. She knew there was greater to come that marriage would happen for me someday. She also knew the person I was dating would drain the creativity out of me. My higher self knew I would focus all of my energy on him, which meant losing myself in him. I now see that my ancestors were in on the act. Coming from educators, creators, slaves, and entrepreneurs, I now had the freedom to do all the things they desired. I didn't have Jim Crow laws holding me back; I didn't have to rely on a man to survive. I could do something powerful and be great in my own right. I could write the book my dad always wanted to write. I could write lyrics to a song like my maternal grandfather. I was free to be educated like my paternal grandmother desired. It took me ten years to stop regretting making the decision not to get married, but I am grateful I listened to the inner knowing that greater was down the road.


2. It takes Courage and Faith
Nobody told me the road would be easy, but I don't believe he brought me this far to leave me. This is an old negro spiritual I heard growing up in the church. Boy, this song has gotten me through many dark times. As a writer, I've learned that writing exposes you. Whatever you are feeling at the time you are writing, comes out. Things that you want to hold close to your heart will come out in your writing. There are times when I am writing that I will go from laughing to crying all in a matter of seconds. For this very reason, I believe this is why a lot of people don't enjoy writing. Writing forces you to face your emotions. Healing comes through writing, and we can't be healed if we are not willing to be exposed to pain. It takes courage and faith to expose readers to the chaotic world of your characters. At any given moment, my writer friends will tell you that they have so many scenarios running through their minds.


3. I am a creator…
Created in his image and likeness- I am a creator, not the CREATOR, but I am created in the likeness of God. I realized a while back that my imagination is a gift from God. I remember the moment I comprehended it was an honor to use my creativity. During my quiet time, reading Ephesians 3:20 God can do more than I can ever imagine, I paused to think to myself about greater than I could imagine. I knew I had a big imagination, but I also knew I could never out imagine God. Realizing that my religious beliefs and upbringing seriously put limits on my imagination, I started to grasp the concept that all things are possible with God. I remember asking God to expand the bandwidth of my imagination and help me see him as the Ultimate Creator, the God of the impossible. Praying this prayer expanded my mindset and gave me the freedom to just believe! There is a wave of peace and joy that comes with accepting yourself.


4. Find Your Tribe!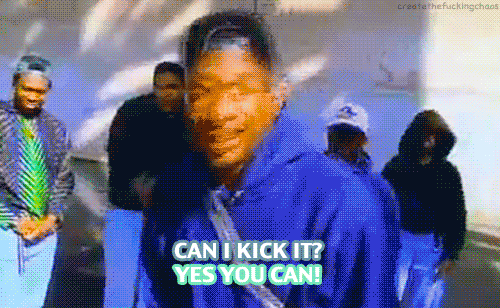 Two years ago, I decided to find my tribe of creators. Tired of being used for my creativity, I needed to be around people who fed my spirit. This decision took me way out of my comfort zone. I walked away from years of friendship and fellowship because these relationships were no longer serving a purpose in my life. It was hard for me to come to grips with the fact that some relationships are truly seasonal. Be careful when you speak phrases like, "I only want to play with people who want to play with me!" I learned many people didn't want to play with me, as a matter of fact, I no longer wanted to play with them. Since finding my tribe, I don't have to downplay who I am as a person. I have the freedom to be great, insecure, and whatever the hell else I want to be with them. I absolutely love it. It feels good to be around people you love and know that they love you back.


5. Keep Going…
The race is not given to the swift nor the strong, but to the one who endures to the end!!
Ten years ago, Jay L Harris was birth out of pain, and over the last ten years, my greatest lessons have been about endurance. All the greats have one thing in common, endurance. People like Patti Labelle, Aretha Franklin, and Beyonce endured great pain, all while pouring out their all. Life is not the absence of pain, but it is all about how you endure that pain. I am traveling my path with great joy and appreciation for all that has happened to me. I have gained and lost so much, but through it all, I am still here. Jay L Harris is still standing, still writing, and still creating. I couldn't ask to be in a better position.
As I look forward to the next ten years of my life, I hope to fulfill the desire of becoming a good wife and mother as well as creating great content that will inspire others to write their best work.
Before I end this, I want to thank those who have been with me from the very beginning and those who just joined me. I appreciate your kind words and patience. My prayer is that you will continue on the journey with me.
XOXO,
Jacqueline Harris is the writer, author, blogger known as Jay L Harris. She's earned a degree in History from Valdosta State University & an MBA from Strayer University. Her tagline, "Church Girl With a Dirty Mind", sums up her sense of humor & her spiritual beliefs from her Southern upbringing. Her mission is to help Xennial women from around the world to tap back into their imagination in order to create a life full of joy & freedom.
Connect with Jay L
Instagram-@_jaylharris
Facebook Group: PrettySmartChic